Hey everyone, I am so excited to link up for:
These are my must haves!!
1. Paper Mates Flair pens. I absolutely love them!!!
2. Mr. Sketch markers. My kiddos love to use them too!
3. My Cricut machine. Mine is just a little guy, but it does get the job done.
4. Chocolate!!!!!
5. Mountain Dew or Pepsi a few times a week!
6. Binders to organize all of my plans and units!
7. Post-it Notes!!!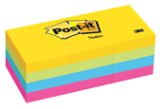 Those are my Must Haves! What are yours? Link up with Blog Hoppin' to share!!